Globally, the transformation towards a sustainable and environmentally friendly energy supply is underway. The manufacturing of the required power storage units, however, is resource intensive. The SCIO Technology life cycle management technology significantly increases the lifespan of the battery modules by initially using them in storage systems and ultimately recycling them. As a result, the lifespan of a battery cell can be almost doubled and the maximum benefit can be derived from the scarce resources to be pulled.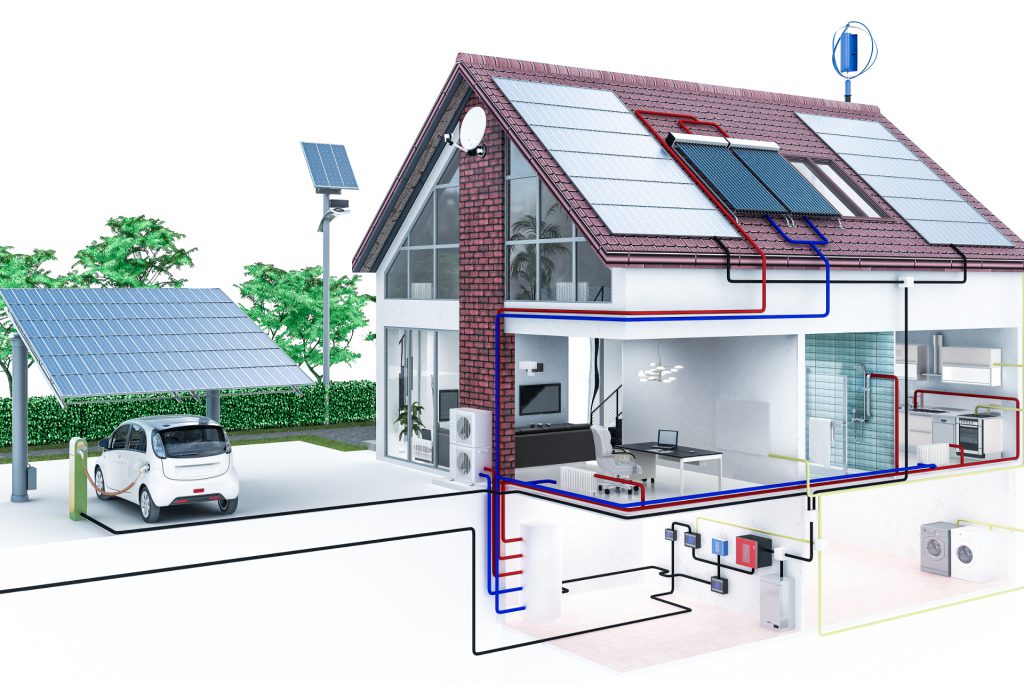 Decentralised storage systems (10-30 kWh)
Decentralized storage systems are a flexible and highly efficient power storage solution and are used in both private and commercial areas. Every form of renewable energy can be stored and used on demand. This is a key element on the way to a self-sufficient energy supply and will become more attractive in the coming years.
Central storage systems (0,5-2 MWh)
Central storage solutions relieve the local distribution network, as the energy is temporarily stored close to the consumer. This means that the connection of a new district or large company to the public grid network can be realized more cost-effectively. In addition, a central storage facility stabilized the power grid thanks to its high flexibility and energy control capabilities. This will be indispensable for future power grids due to production peaks. Central storage systems are a vital element of a successful transition to renewable energy.