The modular platform in series - SCIO battery systems deliver a new level of performance, compactness and quality.
Suitable for your high-voltage applications, the innovative SCIO battery systems offer maximum energy density, space-saving design and plug-and-play functionality. The result: greater ranges, longer running times and smaller space requirements.
The modular lithium-ion battery system is manufactured in a highly automated production process enabling short delivery times. Developed according to automotive standards, the SCIO battery system stands out in the market with its performance and cooling concept. The battery's digital twin tracks power, performance and functionality in real-time in order to identify potential issues pre-emptively and to maximize service life.
The SCIO battery system - the modular and innovative high-voltage solution for your energy needs
400 V
| | |
| --- | --- |
| Nominal system voltage | 374 V |
| Capacitiy | 44 kWh |
| Max. system capacity | 132 kWh |
| Cycles* | > 3.000 |
| Scalability | Parallel connection possible |
*) dependent upon application and depth of discharge
800 V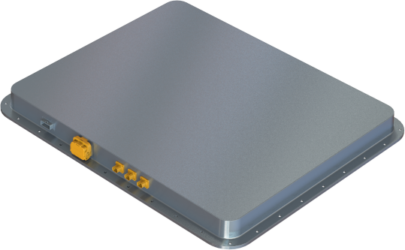 You have questions as to whether SCIO battery systems are the optimal solution for your application?