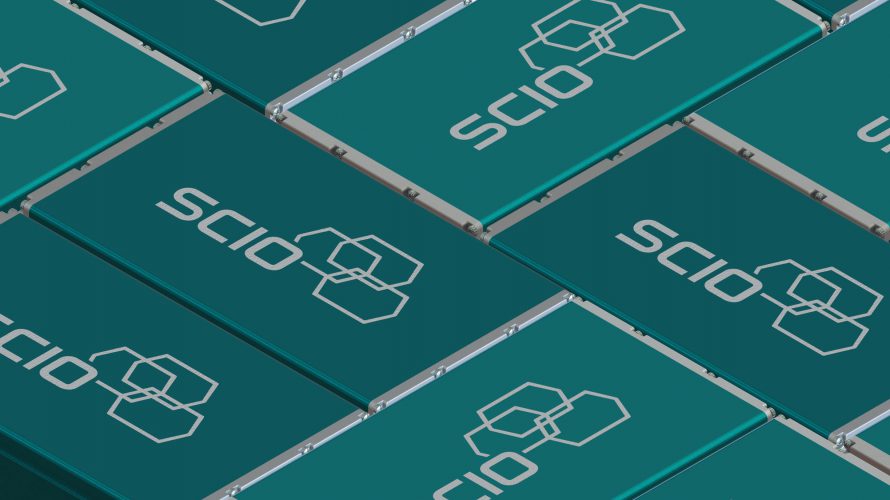 SCIO Technology GmbH as a company was founded in 2017 with focus on electromobility and renewable energies. We currently manufacture the battery module with the highest energy density on the market.
We develop and manufacture modular and customer-specific battery systems in series. The innovative, patented manufacturing process enables efficient production and rapid scaling. The modular SCIO battery systems unleash a new level of performance, compactness and quality.
We are your full-service provider for all e-mobility projects. Our engineering specialists (system, mechanical and electrical) as well as our rapid prototyping and simulation team offer you tried and tested solutions for your applications. We have a wealth of experience from small to very large projects and offer top references.
SCIO Technology is ISO 9001 certified. We work according to automotive standards and according to our defined SCIO development process.
We know and meet the needs and expectations of our business partners. Our customers are satisfied long-term because we deliver first-class products, offer the best service and constantly set ourselves higher standards.
We steadily continue to develop our company further working together with our creative and empowered employees, our reliable suppliers, our satisfied shareholders and a neighborhood and public that respects and trusts us.
Our desire for continues improvement is implemented in our goals. With clear and structured goals, we achieve technical innovation, drive our customer focus, offer life-long learning and continues development for our employees and commit to constant improvement of our internal processes. This is the basis of our financial success.
The commitment to quality and to the protection of the environment and people are integral parts of our business activities, the basis of which are the general principles of SCIO Technology GmbH.
In compliance with the legal requirements and with our intrinsic commitments, we assume our responsibility for the protection of the environment and the health and safety of our employees and fellow citizens.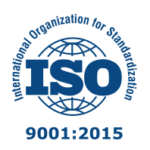 2017
September
Founding of SCIO Technology GmbH by CEO Alexander Weis
2019
August
Relocation to the industry park in Aschaffenburg
2019
October
Begin of business and development of the SCIO battery technology
2020
August
Move into the R&D and production building in the industry park
2020
October
Successful close of the seed round of financing
2020
December
Expansion of capabilites for testing and validation of battery systems
2021
January
ISO 9001:2015 certification
2021
April
Installation of the laser at the production site
2021
May
Delivery of the first SCIO Brick®
You are here because of your special talent, your knowledge and your enthusiasm to make a difference. It expresses itself in such a way that we all benefit from it. Never stop developing and living your passion.
Form your point of view based on data, experience and intuition. Make the decision and take responsibility for the outcome. Speed is important because the greatest risk is standing still and losing time.
Although we've grown a lot as a company, we don't take anything for granted. There are always new challenges that we have to face. Nothing in life is certain. It is important to be humble, confident and treat others the way we would like them to treat us.
Small, diverse teams drive our work forward and make the decisions. We call on each other to implement our mission. We tear down borders and hurdles. We are strong when we trust each other, when we all pull in the same direction and when we enjoy our collaboration.
We respect the individual - We respect others for who they are and what they know, for their skills and experiences as individuals and team members. We are strong when we trust each other, all pull in the same direction and enjoy our collaboration.
We believe that nothing is more important than our reputation. Demonstrating the highest level of integrity is an essential building block of our identity. Compliance with statutory and internal company requirements has top priority in all business processes. Trust, honesty and openness are the basis for relationships with our customers and business partners. We act in all respects as a company that lives up to its corporate, social and ecological responsibility.
Good products are not created by discussing problems, but by trying out and implementing solutions. We are always looking for new ways to make tomorrow's mobility climate-neutral and sustainable. Existing and new patents form the basis for innovations.
M. Sc. RWTH Aachen, Mech. Engineer, Electrician & Entrepreneur
Company founder Alexander Weis has been intensely involved with electromobility since his studies at RWTH Aachen University and brings over 18 years of experience in the field of e-mobility. In the Formula Student competition, he developed, produced and tested the first fully electric race car before assuming the overall responsibility for the drive train development at Streetscooter. Alexander Weis then moved to e.GO Mobile AG, helped set up the company and development structures and was a member of the founding team. This extensive experience in the field of electromobility gave rise to the idea of founding SCIO Technology GmbH.
The SCIO Technology team consists of motivated experts with many years of experience in all areas of the company - from development to prototype construction and production to sales and aftersales.